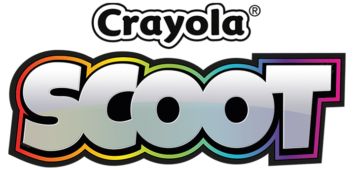 Crayola Scoot
The battle for the Crayola Color Cup is on! So get ready to trigger traps with a tailwhip, spray on a speed boost and out-combo the competition – right to the last second. To be champion you'll need to beat the Scoot Legends in a rainbow of exciting events like Splatter Tag, Trick Run and a new twist on the classic Game of S.C.O.O.T. Or grab your friends for a split screen color clash, with 4-player fun to make any party pop. Just remember, bigger stunts mean more color — and in Crayola Scoot, color can change the world in impossible ways!
Available on
Start your colorful career
In the Scootpark Hub, shop owner Teagan is waiting to gift you your first scooter and teach you the basics. Pull off tricks, grinds and combos to splash your unique color on the track. Your color gives you a boost, but it's slow sludge to your rivals – and it can unleash dinosaur attacks, pirate ship raids and other game-changing events too!
Make your mark on the scootpark!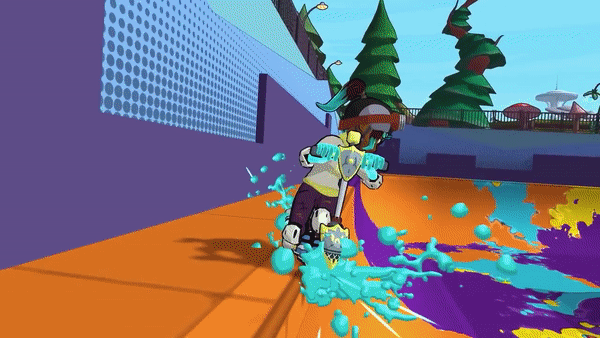 Keep it fresh with 6 team and solo events including Color Frenzy, Crazy Crayon, Splatter Tag. S.C.O.O.T and Trick Run.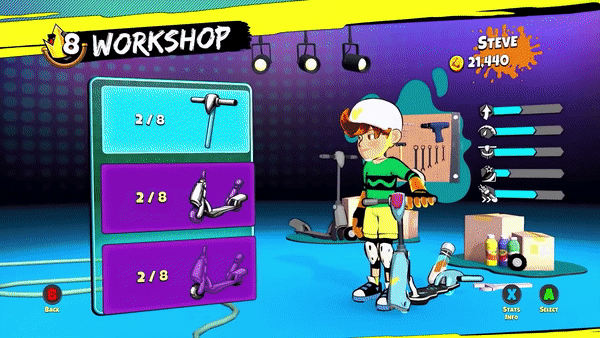 Challenge the outrageous Scoot Legends for the Crayola Color Cup on 12 parks across 3 worlds.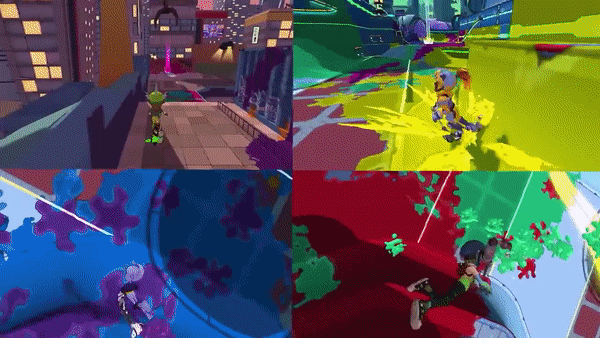 Splat your friends in 4-player split-screen battles.
Rise to legendary fame
12 fantasy scootparks across 3 worlds. Countless flip and trick combos you can perform with the flick of a stick. Plus, 6 great game modes that keep the fun coming. You'll need to master them all if you're going to beat the Legends, larger than life scooter pros from around the galaxy. As you hone your skills, customize your gear and increase your fame, could you become the next Scoot Legend and lift the Crayola Color Cup?
Check Out the Announce Trailer!