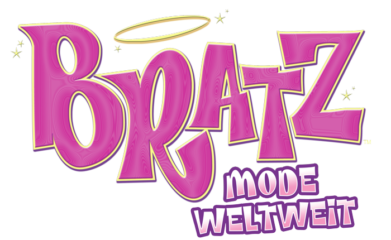 Bratz: Mode weltweit
Play as your favorite Bratz character and begin your globe-trotting adventure to become the world's best fashion reporter. Start out in your hometown of Stilesville and choose your character from the original Bratz Pack – Yasmin, Cloe, Jade, or Sasha. Then blaze a trail as you chase the biggest style stories, take on quests to help new friends, and play scorchin' minigames full of bratitude! Your adventure will take you to some of the most stylish locations: Barcelona, Seoul, and to the Stylin' Soiree. As you get the latest scoop for Bratz Magazine, you can use the money you earn to shop for rockin' outfits, customize your characters, and set stylin' new trends. You'll see your social following grow as fans are wowed by your passion for fashion. Get ready to express yourself and turn some heads with the Bratz Pack!
Verfügbar am

EIN MODE-ABENTEUER ERWARTET DICH
Als Modeexpertin für ein cooles Magazin kannst du die Modewelt bereisen, Freundschaften schließen, Games spielen und dich Herausforderungen stellen
Deine Modeleidenschaft zählt
DEINE BRATZ-FREUNDINNEN WARTEN!


Du kannst in die Rolle der Mode-Girls Yasmin, Cloe, Jade und Sasha schlüpfen.
TRENDS SETZEN


Mit deinem Bratz-Style kannst du jede Menge Wows bei deinen Followern ernten.
DIE WELT BEREISEN


Deine Reise als Reporterin führt dich von Stylesville nach Barcelona, von Seoul zur Stylin' Soiree.
DIE BRATZ SIND DA
In einem weltumspannenden Abenteuer kannst du zur besten Modejournalistin überhaupt werden und der Welt deine Modeleidenschaft zeigen!
Sehen Sie sich den Launch-Trailer des Spiels an!
© MGA Entertainment, INC. BRATZTM is a trademark of MGA in the U.S. and other countries. All logos, names, characters, likenesses, images, slogans, and packaging appearance are all property of MGA. User under license by Outright Games Limited. Published by Outright Games Limited. Software © 2022 Outright Games Limited. Developed by Petoons Studio Ltd. All Rights Reserved.