Celebrate with PAW Patrol on International Dogs Day
It's International Dogs Day! And what better way to show we appreciate them than by playing with your favourite dogs, the PAW Patrol in:
Which game will you choose to party with the PAWsome Pups?
NO JOB IS TOO BIG, AND NO PUP IS TOO SMALL FOR THE PAW PATROL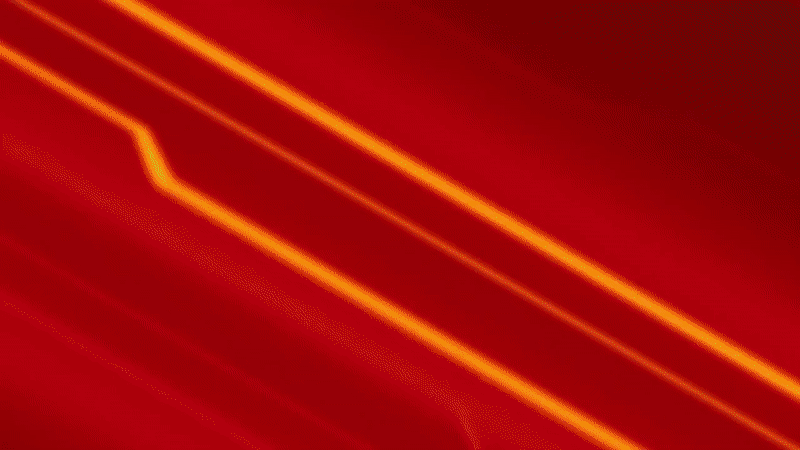 In the dark of night, in the light of day these brave canines are always ready to support and protect their humans. Some are trained to help in emergencies, like rescue dogs, whilst others assist people emotionally and physically.
You too can be courageous, and help Marshall, Chase, Skye, Rubble, Everest, Tracker and the rest of the team use their specials skills to rescue friends and keep their community safe in PAW Patrol: On a Roll! Get ready to save the day in Adventure Bay.
THE PAW PATROL ARE ALWAYS FULL OF ENERGY – READY TO WRECK AND ROLL!
Sometimes they leave the house in a shambles, chewing your favourite shoes or knocking over your parent's precious plant pot whilst darting around the house. For a moment you get annoyed, but then their adorable puppy eyes put you in a trance and they're forgiven.
In PAW Patrol Mighty Pups: Save Adventure Bay a fallen meteor gives the pups mighty powers and leaves Adventure Bay in a mighty mess. Embark on this super-heroic mission with Chase's Super Speed, Marshall's Mighty Heat, Skye's Whirlwind Power and the whole Mighty PAW Patrol team. Whizz around the town, Jake's resort, Tracker's Jungle and beyond in the energetic adventure.
It's a great feeling to come home after a long day at school or work and have your dog eagerly waiting to jump all over you, with their tails wagging in excitement.
WHEN OUR FATE IS THEIR PAWS, THEY SHOW UP FOR US IN PAW PATROL THE MOVIE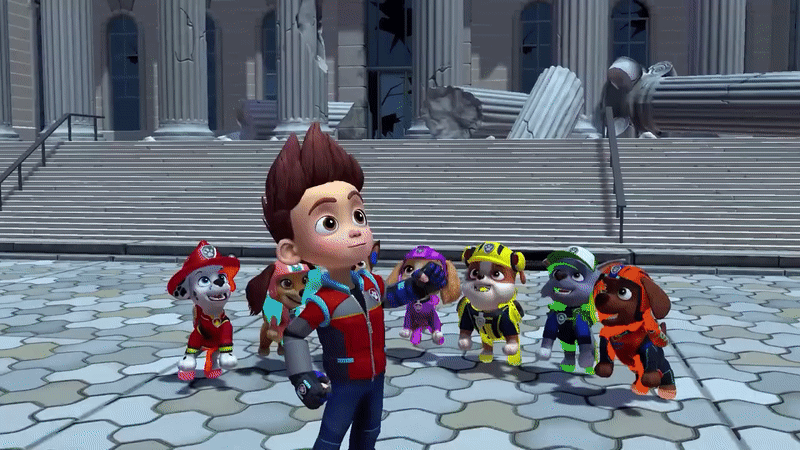 Even when they're not feeling their best, our furry friends teach us how to give love and affection, and stay loyal not only to them, but our friends and family too.
Streetwise city girl, Liberty proves her love for her city in PAW Patrol The Movie: Adventure City Calls when she enlists the help of the PAWsome pups to stop Mayor Humdinger's selfish scheming.
THE PAW PATROL LOVE TO GO ON AN ADVENTURE SO BUCKLE UP
Whilst they roll around on the grass, chase after butterflies, and curiously dig, we enjoy exploring the outdoors with them.
Do you want to explore Adventure Bay, Jake's Snowboarding Resort and the Jungle? Get ready to go on the fastest mission yet with the PAW Patrol and race around 11 tracks with up-to 4 players, whilst dodging obstacles left by mischievous Mayor Humdinger! Will you win the Pup Cup in PAW Patrol: Grand Prix?
THIS INTERNATIONAL DOGS DAY…
Spoil your dog with some tasty treats, or complete exciting rescue missions with the PAWtastic PAW Patrol, and stop Mayor Humdinger from his mischievous antics on your favourite console.
Ready for a ruff ruff rescue…? Let's go, go, go!