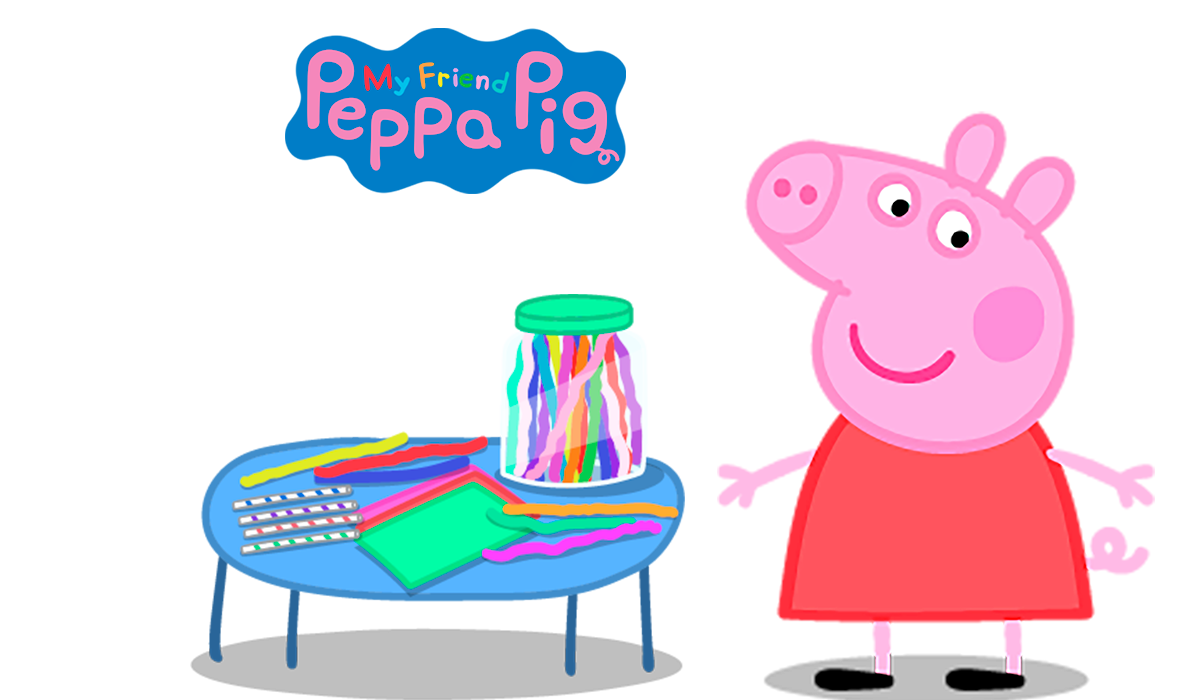 Have fun with Peppa Pig Activity Sheets!
Enter your code to download the Peppa Pig Activity Sheets!

With Peppa Pig's Activity Sheet you can color, draw or solve fun puzzles.
Play with Peppa!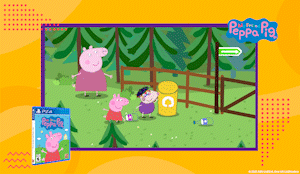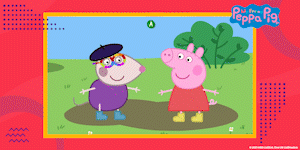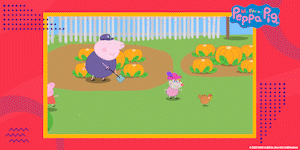 Have a fun-filled adventure by becoming Peppa Pig's new friend! Create and dress your character, ring Peppa's doorbell, and begin a story that's all up to you. Peppa suggests activities everywhere you go – help Daddy Pig find his glasses, follow the animal tracks in the Forest, splash in muddy puddles, and much more!
What happens in your story is all up to you. Everywhere you go, Peppa will suggest fun things to do – just like you're in an episode of the TV show. Will you help Daddy Pig find his lost glasses in the house? Can you guess the animal from the tracks you follow in the Forest? When it rains, you'll surely want to jump in muddy puddles – just don't forget your boots!
All your favorite characters are here, and they're excited to meet you. Play with George and Mummy Pig at Peppa's House. Sing with Madam Gazelle and the other children at Peppa's School. Visit the Beach, Snowy Mountain, the Museum… even Potato City! Every play session is a new experience, as you choose new paths and try new things with your friend Peppa Pig.
Create your style, meet favorite characters, and play in Peppa's world.
BUILD YOUR CHARACTER
Choose and dress your avatar.
EXPLORE HER WORLD
Visit the Beach, the Forest, Potato City and beyond.
MAKE FRIENDS
Your favorite Peppa Pig characters want to meet you.
GET CREATIVE
Young players star in their own unique story.
Want to know more about 'My Friend Peppa Pig'?
Start a fun-filled adventure with Peppa Pig
PJ MASKS
HEROES OF THE NIGHT
If you like Peppa Pig, you can also experience new adventures with the heroes in pyjamas.


Become Catboy, Owlette, and Gekko and use your superpowers to explore the world of PJ Masks. Can you stop villains Romeo, Luna Girl, and Night Ninja?
Next Release

Available on October 29th


PRE-ORDER NOW!