Race around Cretacia in Gigantosaurus: Dino Kart
We've teamed up with Cyber Group Studios again to bring you Gigantosaurus: Dino Kart. Launching on 17th February 2023 (pre-order now available) on Nintendo Switch, PlayStation® 4 and PlayStation® 5, Steam, Xbox One, and Xbox Series X|S.
Get ready to take part in the Cretacia Grand Prix and race around the Savannah in Gigantosaurus: Dino Kart. Whoever wins is going to be the best racer around.
CHOOSE YOUR DINO
Mazu had a great idea to invent racer karts for herself and her friends. So, they decided to make it a fun and friendly competition by racing around Cretacia. But it wouldn't be a real tournament if there wasn't a victory cup up for grabs. Designed by Rocky, you'll have the chance to win it. You'll be able to choose from 8 playable characters from the show and race in their own fully animated karts.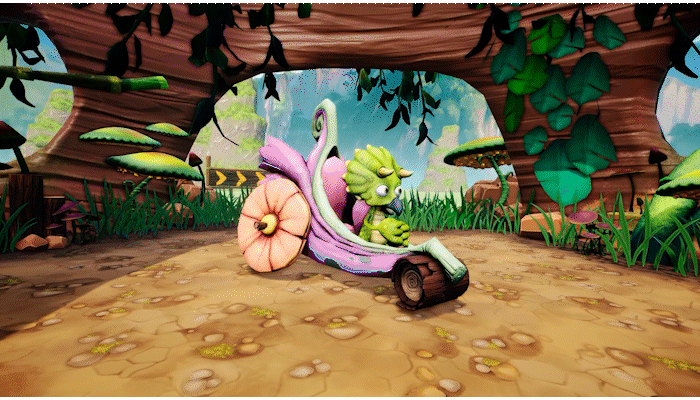 DISCOVER CRETACIA
Choose from 15 tracks in three prehistoric locations in day or night mode. Race around the open Savannah and stop by a walnut tree or river for a quick break. Take a wild and risky ride through Mount Oblivion whizzing past volcanoes. Can you outrun dangers like hot lava eruptions? Or speed through the Jungle filled with interesting wildlife to earn the victory cup.
ROARSOME FEATURES IN GIGANTOSAURUS: DINO KART
Race with friends and family
You can play with up to four players in split-screen, playing as one of the 8 characters.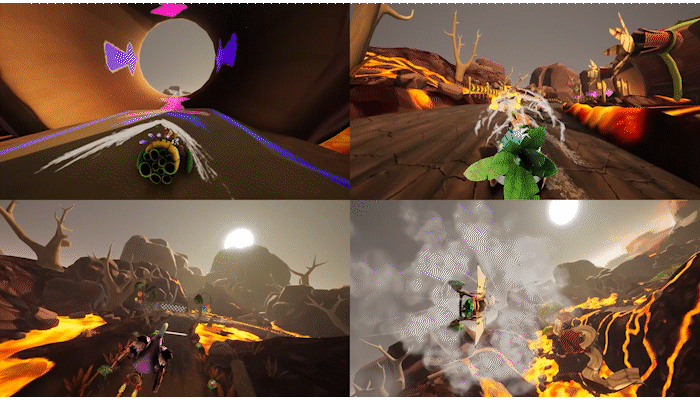 Become the champion
Charge through the pack by picking up skills that will give you a shortcut, a jetpack-powered boost, or a way to knock out your rivals. Each character's special abilities will give them an advantage in the race.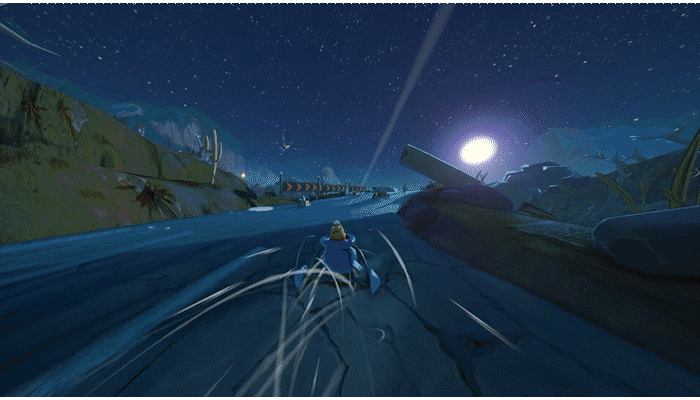 Fun for everyone
With Mazu's guidance and auto-drive, dinos of all ages can take part. She'll also teach you how to use your karts to your full potential.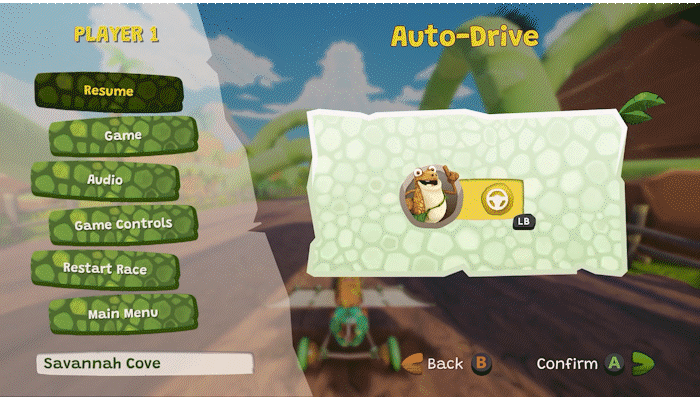 ENJOY MORE WITH THE DINOS AND GIGANTOSAURUS
Gigantosaurus Land will be making its debut in 2024 at the UK's number one dinosaur-themed adventure park, ROARR! See the plans for the park below.