'THE LAST KIDS ON EARTH AND THE STAFF OF DOOM' RELEASES ON CONSOLES AND PC TODAY!
TEAM UP WITH FAMILY AND FRIENDS AND TAKE ON A MULTITUDE OF ZOMBIES AND MASSIVE MONSTERS IN A QUEST TO SAVE THE WORLD!
June 4th, London - The zombie apocalypse has arrived and it's time to prepare for an epic battle! Outright Games, the leading global publisher of family-friendly interactive entertainment, together with Atomic Cartoons (the Kids and Family Division of Thunderbird Entertainment), and development studio Stage Clear Studios have today launched The Last Kids on Earth and The Staff of Doom. The production partnership is managed by Atomic Cartoons' worldwide agent for merchandise, licensing and video games, Cyber Group Studios.
This brand-new action adventure is inspired by the New York Times best-selling books and Emmy award-winning Netflix series The Last Kids on Earth, and is available today on Nintendo Switch™, PlayStation®, Xbox and Steam priced at $39.99 (USD)/€39.99/£34.99.
Watch the brand-new launch trailer here:
In The Last Kids on Earth and the Staff of Doom, fans can immerse themselves in an all-new story, exploring the massive town of Wakefield and taking on hordes of zombies. Play as the series' legendary heroes Jack, Quint, June and Dirk, as they search for the missing pieces of the ultra-powerful 'Staff of Doom' and try to overcome Malondre, the Queen of the Slime Monsters, as she seeks to summon Rezzoch, the Ancient Destructor of Worlds. Players will be able to jump into 1-4 player offline couch co-op mode, which will soon be followed by a patch that will add online multiplayer functionality later this year.
Terry Malham, CEO of Outright Games: ''It's been an incredibly exciting adventure for us becoming a part of The Last Kids on Earth universe. We've had the best time working with author Max Brallier and Atomic Cartoons on transporting the amazing characters from the books and TV into an action-packed zombie adventure that's fun for all the family. We hope players will enjoy it as much as we do.''
The brand-new game is based on The Last Kids on Earth award-winning animated series from Atomic Cartoons and the books from Penguin Random House, which has sold more than seven million copies in print around the world, in addition to being named to numerous best-selling book lists such as The New York Times, USA Today, and The Wall Street Journal. The first full-color graphic novel, "Thrilling Tales from the Treehouse" published this past April and the seventh installment in the 6 series, THE LAST KIDS ON EARTH AND THE DOOMSDAY RACE publishes September 14, 2021.
Max Brallier, Author of best-selling book series, Netflix Series Creator: "As a lifelong gamer, bringing The Last Kids on Earth to life on consoles and PC is an absolute dream come true. Atomic Cartoons, Cyber Group Studios, Outright Games, and Stage Clear Studios have been incredible partners–and I believe we've managed to create something truly special. I'm incredibly excited for fans to interact with the world of Last Kids in an entirely new way – as their favorite characters!"
In addition to the best-selling books, Atomic Cartoons partnered with Brallier on an animated Last Kids Netflix series, which premiered in 2019 with a 66-minute special that won an Emmy Award for "Best Special Class Animation Program." It was followed by two additional seasons in 2020, and a special interactive episode entitled "Happy Apocalypse to You," which started streaming on April 6, 2021. To produce the interactive episode, Atomic Cartoons leveraged interactive Netflix technology that requires viewers to make choices using their remote control to advance the story.
The animated series features the voice talents of Mark Hamill, Rosario Dawson, Catherine O'Hara, Keith David, Bruce Campbell, Garland Whitt, Montse Hernandez and Charles Demers, in addition to Nick Wolfhard voicing the lead character Jack Sullivan. Wolfhard, Hernandez, Whitt and Demers will also voice their characters in the upcoming video game.
IP rights for The Last Kids on Earth were acquired in 2017 by Thunderbird Entertainment Group, the parent company of Atomic Cartoons. In addition to the Netflix series and video game, Atomic together with Cyber Group Studios, has also launched a toy and merchandise line based on the series with Jakks Pacific, and a T-Shirt line with Hot Topic.
Matthew Berkowitz, Chief Creative Officer, Atomic Cartoons and Thunderbird Entertainment:
"The launch of The Last Kids on Earth and the Staff of Doom marks the start of yet another exciting adventure for the Last Kids universe. Fans will get the chance to jump into the world feet first and immerse themselves in an entirely original storyline crafted top-to-bottom for the video gaming experience. This action-packed adventure is a unique piece of the cannon, yet it still connects back seamlessly to the rest of the universe we all know and love. More than that, it's a fun, all-ages joyride that brings kids and families together as they play as Jack, June, Quint and Dirk and battle against a brand new villain in Malondre, the Queen of the Slime Monsters!
We're so thrilled with our partnership with Outright Games and Stage Clear Studios and how authentically Max's Last Kids universe is portrayed – from the town of Wakefield to the main characters, monsters, zombies and more. We hope fans of the show and books will enjoy it as much as we all loved creating it, and we can't wait for them to experience it for themselves!"
Dominique Bourse COO and Thierry Braille, Vice President, Interactive and Video Game Division of Cyber Group Studios said: "We are delighted that the collaboration with Atomic Cartoons and Outright Games are resulting into a very compelling game based on The Last Kids on Earth. The combination of this wonderful IP and the great game developed by Outright Games is delivering an amazing video game which will contribute to expand The Last Kids on Earth universe"
The Last Kids on Earth and the Staff of Doom is available now on Nintendo Switch™, PlayStation®, Xbox and Steam priced at $39.99 (USD)/€39.99/£34.99.
More information here: https://outrightgames.com/games/the-last-kids-on-earth/
Key Features
TEAM UP with your family and friends and take on Malondre, queen of the slime monsters.
UPGRADE your equipment, abilities, Big Mama and the Treehouse and take on the zombie hordes.
EXPLORE WAKEFIELD and drive around in Big Mama.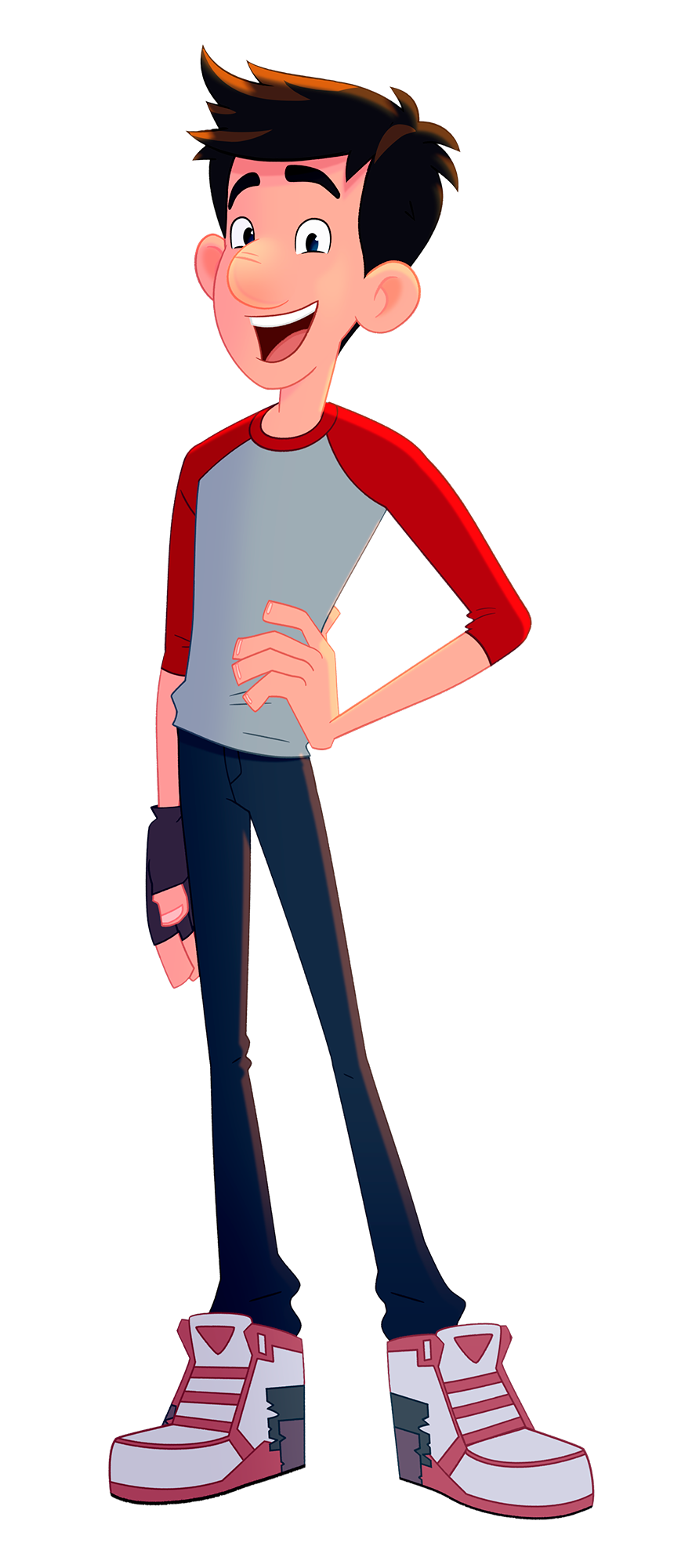 About Outright Games:
Outright Games is a global video games publisher with a focus on quality family entertainment to a worldwide audience. Founded in 2016, Outright Games has established its place in the market delivering engaging interactive games of beloved entertainment licenses globally. Outright Games brings stories and characters to life with titles including favourites such as Jumanji: The Video Game with Sony Pictures, Paw Patrol: On a Roll with Nickelodeon, Ben 10 with Cartoon Network, and Dragons: Dawn of New Risers with NBC Universal. With an Outright Games title there will be fun for all the family to enjoy. For more information please visit: www.outrightgames.com
About Stage Clear Studios:
Stage Clear Studios is a long-established, award-winning game development studio based in Madrid, Spain. The company portfolio encompasses more than 30 releases on PC and console, ranging from platform ports to full releases on the latest platforms. The goal is always the same: reward the trust of both player and publisher with a quality game. www.stageclearstudios.com
About Cyber Group Studios:
Cyber Group Studios is a leading producer and distributor of animated series and a developer of global entertainment brands for children and families worldwide. Founded in 2005 and employing around 150 people, the company has set offices in Paris (France) and Los Angeles (USA), studios in Paris and Roubaix (France) and has structured strategic partnerships in Russia and China.  Cyber Groups Studios creates and promotes content for Broadcasters, Digital Platforms, Theatres and Direct-to-Consumers (home entertainment, interactive games, consumer products).  The company's dedication for managing content resonating with kids and families globally has earned Cyber Group Studios multiple international awards.  For more information, visit: www.cybergroupstudios.com
About Atomic Cartoons:
Atomic Cartoons, the Kids and Family Division of Thunderbird Entertainment Group (TSXV:TBRD, OTC – THBRF), is an artist-driven, multifaceted studio that includes some of North America's most creative animators, directors, producers, and writers. With studios in Vancouver, Ottawa and Los Angeles, Atomic produces content for partners around the globe, including the Emmy Award-winning series Beat Bugs (2017, 2019) and The Last Kids on Earth (2020), and the Peabody Award and Television Critics Association Award-winning Molly of Denali (2020), which also won a Kidscreen Award for Best Inclusivity (2021). Thunderbird and Atomic also have a division dedicated global distribution and consumer products. Atomic is on Facebook, Twitter and Instagram at @AtomicCartoons. For more information, visit www.atomiccartoons.com.
Outright Games Contact:
Michael Power
pr@outrightgames.com
Atomic Cartoons/Thunderbird Entertainment Contact:
Julia Smith, Finch Media
Julia@finchmedia.net